Leading Horsemen Announced For Quarter Horse Meet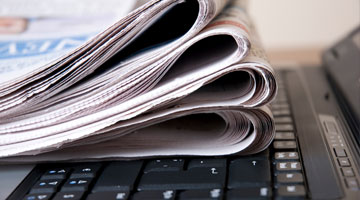 FOR IMMEDIATE RELEASE
THURSDAY, JULY 21, 2022
FOR MORE INFORMATION,
CONTACT DON STEVENS
337-589-7441 EXT. 1268
GARCIA, CANO AND MARQUEZ TAKE
LEADING HORSEMEN HONORS AT DELTA DOWNS
FOR 2022 AMERICAN QUARTER HORSE SEASON
- CHAMPIONS TO BE HONORED ON JULY 28 -
VINTON, LA. – Delta Downs concluded its 2022 American Quarter Horse season on Saturday with a program tabbed as Louisiana Showcase Night. The 46-day season ended with some new faces at the top of the horsemen's standings.
The race for leading jockey this year was won Juan F. Garcia, Jr., who tallied 39 wins from 187 mounts. Garcia won with 21% of his mounts and hit the board, finishing in the top three, with 84 of his mounts. That total was good for a 45% in-the-money mark. It was Garcia's first leading rider title at Delta Downs.
As far as mount earnings are concerned, Garcia finished fourth with a total of $662,376. The leader in mount earnings was David Alvarez, whose mounts earned a total of $1,188,295. A large portion of Alvarez's total came with the undefeated Louisiana-bred San Lorenzo Jet, who took the season's richest race, the $744,302 Lee Berwick Futurity (RG1) on closing night.
Following Garcia in the rider standing were Arturo Alvarez (36 wins), David Alvarez (32), Ricardo Hernandez, Jr. (28), Ubaldo Luna (26), J. R. Ramirez (22), Gilbert Ortiz (22), Guadalupe Lucio, Jr. (22), Everardo Rodriguez (21), and Leonardo Rodriguez (16).
Juan Cano won his first leading trainer title at Delta Downs this season. Cano saddled 36 winners from 147 starters. His barn earned a total of $618,248, which ranked second behind Jesus Marquez, whose runners amassed $939,893, much of which was earned by San Lorenzo Jet in the Lee Berwick Futurity.
Rounding out the top 10 trainers for the season by wins were Kenneth Roberts, Sr. (18), Miguel Pizana (16), Martin Trejo (15), Ruben Chavez (15), Jesus Marquez (15), Gilberto Rosales (15), Orlando Orozco (13), Jose Carrizales (13), and Heath Taylor (12).
Running away with his second leading owner title this year was Rogelio Marquez, Jr., who notched his third win in the Lee Berwick Futurity with San Lorenzo Jet on Saturday. Marquez won 14 races overall from 46 starts and his horses earned a season leading $908,844. Marquez's first title at Delta Downs came in 2017.
Following Marquez in the owner standings were Cuadra Herradura, LLC (5), Ruse Ranch, LLC (Leila Selene Cantu) (5), Gene Cox (5), CB Racing Stables (Pedro D. Barron, Jose Emilio Barron & Norma Duque) (5), Jose O. Barron (5), Robert J. Touchet (4), Fausto Mendoza (4), Rosendo Valdez (3), and Juan Antonio Carrillo, Sr. (3).
Delta Downs will now conduct 15 more days of American Quarter Horse racing from July 28 through September 3. There will be live racing each Thursday through Saturday beginning at 6:15 pm, with the exception of August 4 through 6, due to the Louisiana Quarter Horse Association Yearling Sale. The extra dates were transferred from Fair Grounds Race Course in New Orleans.
For more information about racing at Delta Downs visit the track's website at www.deltadownsracing.com or on the Facebook page, 'Delta Downs Racing'. The track's Twitter handle is @deltaracing.
Delta Downs Racetrack Casino and Hotel, a property of Boyd Gaming Corporation (NYSE:BYD), features exciting casino action, live horse racing and fun dining experiences. Delta Downs is located in Vinton, Louisiana, on Delta Downs Drive. From Lake Charles, take Exit 7 and from Texas, take Exit 4.